Image Source: FTX
Despite the fact that NFTs have been around since 2014, it wasn't until the early stages of 2021 that this novel technology truly hit the mainstream. While there were many high-profile sales from the Crytopunks collection, it was the sale of Mike Winkelmann's (aka Beeple) NFT Everydays: The First 5,000 Days (2021) for $69 million that really started to heat things up.
Beeple became the world's third-highest living artist from this one sale alone, which unsurprisingly raised the eyebrows of investors and artists alike. In many ways, this was the watershed moment that NFTs needed since it heralded the entry of both aspiring and renowned artists into the industry as they now had a reliable way to profit from their digital works.
However, one of the first stumbling blocks that people encounter when entering into space (especially those unfamiliar with the crypto world) is getting to grips with how to transfer, trade, and mint NFTs. Fortunately, FTX US offers a simple and easy-to-use platform where you can do all of these things with a few clicks of a button.


What Is An NFT?
First things first, let's quickly touch on what NFTs are and how they operate. In short, an NFT is a digital file that is stored on the blockchain, which is a form of digital ledger. Due to the underlying technology of the blockchain, NFTs cannot be altered or replicated. In addition to this, the metadata held within the NFT means that each of them has provable ownership, therefore, every NFT is unique. It is this scarcity that gives them their value. Some of the most popular types of NFTs (that you can buy and sell) include digital art, music, video game items, and even memes - most of which can be traded on FTX. Without further ado, let's get into the guide.


How To Deposit An NFT On FTX
To deposit an NFT on FTX, head to the NFT platform. It's important to note that before you can deposit an NFT into your FTX wallet, you will need to pass KYC level 1. This involves setting up an account using your real name, home address, and phone number.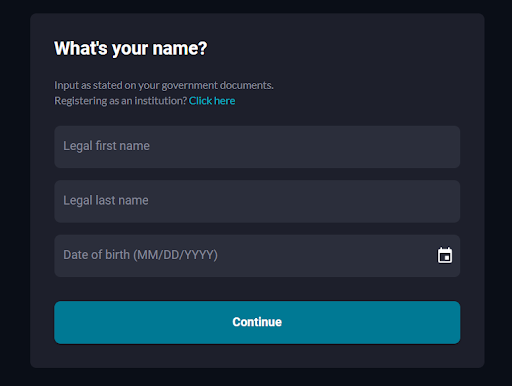 Once the process is complete, you will be able to access your NFT wallets.



The two options you will have to choose from are your Ethereum wallet or your Solana wallet. Select the appropriate option so you can gain access to your unique address. Remember, you must send your NFTs to the appropriate wallet. If you accidentally send a Solana NFT to your Ethereum address, it will be lost. Always double check you have selected the right option before sending funds.
Once you have selected the appropriate wallet, you will be greeted with your NFT address. Note that you can only deposit ERC721 and ERC1155 NFTs to your FTX address (but don't worry, since those are the two most widely used NFT standards).

Once you have your address, all you need to do is send your NFT across, and it will appear in your wallet. From there, you can list it for sale or display it in your personalized NFT gallery.


How To Mint An NFT On FTX
Minting an NFT on FTX is straightforward. Simply click "Create" and then "Mint." This will take you to the minting page, where you will be asked for all of the important information regarding your NFT. Your first task is to designate the "Issuer," which is the public name that will be etched onto the smart contract of the NFT. If you go by an artist alias, this is the place to use it.




Following this, you must write the name for this batch of NFTs. What you choose to enter here is entirely up to you, but it is recommended that you keep it relevant to the subject of the NFT. After this, choose between USD, ETH, or SOL for your quote currency. This is the currency that the price that will be displayed to prospective buyers.

Now it's time to write a description for the NFT you are minting. Here you can be as specific or vague as you like. However, if you are minting some of your own artwork, then it may be a good idea to give a brief commentary of what the art represents and how/when it was created.



Finally, once you have filled out all necessary information, you can submit your NFT for review and listing. Note that minting an NFT on FTX is not a free service and will require a payment of $3 before you can send it off for review. You can pay this in any of your preferred currencies. After you have paid the fee and hit submit, simply wait for your NFT to get approved, and you will be the owner of a freshly minted NFT that you can put on the market.


Things You Need To Know About Trading NFTs On FTX
Before we wrap things up, here are a few things you need to keep in mind when using the FTX NFT platform.


Ethereum and Solana are the only supported blockchains - At the time of writing, you can only use ETH and SOL NFTs on FTX.
The fees are low - FTX beats out the industry leader, OpenSea when it comes to fees (2% seller fee compared with OpenSea's 2.5%). FTX charges $3 for each NFT that you mint and list on their exchange.
Wallets are custodial (for now) - FTX will take custody of listed NFTs, which is supposed to save users money. This is because users will not be required to spend gas when bidding, which is likely to increase bidding action and bring more potential buyers into the space. (In the future, non-custodial wallets such as MetaMask for Ethereum and Phantom for Solana may be introduced.)
All NFTs are vetted before listing - Before listing any NFT projects, FTX thoroughly investigates them to ensure they are not in violation of securities laws or are not counterfeit rip-offs. This is the reason for the review process.
Final Word
Depositing and minting NFTs to your FTX wallets provides you with instant exposure to a vast market of potential inventors. Once approved, you can tap into this market and list your NFTs for sale or simply display them in the integrated NFT gallery and build your collection.
Disclaimer: This article is provided for informational purposes only. It is not offered or intended to be used as legal, tax, investment, financial, or other advice